Gildform's Best In Business Winner
On behalf of #teamgildform, congratulations to Benh Pham and Year 901, winner of Gildform's Best in Business award!
Benh's savvy decision-making and bulletproof strategy made Year 901 a virtual lock for the award.
Benh started making jewelry in 2011 as a way to take her mind off the stresses of corporate life. One year she started accepting custom holiday orders, and soon after that came the big step of launching an official website. Even as she gained jewelry-making momentum, she maintained her full-time job and produced pieces while others slept. After a few years of burning the candle at both ends, Benh took the plunge. In 2016: she left the corporate world, took a short sabbatical overseas, and came back to the states ready to become the full-time founder and designer for Year 901.
Through trade shows, pop-ups, consistent Instagram activity, and partnerships with brick and mortars like Madewell, Benh continued to push Year 901 to new heights. That progress presented an interesting new question: how do I meet this increased demand (and scale my business) without turning into a 24/7 jewelry-making fiend?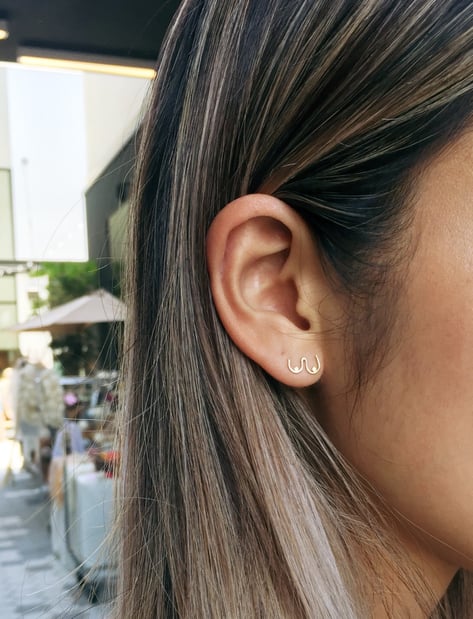 For Benh the answer was to consider a manufacturing partner. With a heavy emphasis on the word consider. Benh didn't jump at the first company that sent her a quote. Or the second. Or the third. She did her due diligence to find potential partners that could meet her needs. The shrewd strategy didn't stop there. Once she'd trimmed the list down to a handful of options, she placed orders to compare quality, production speed and ease of the process overall.
Many new business owners have to take a few losses before they see the value in this type of upfront investment. Benh saw that value from jump, and used that investment to find Year 901's jewelry manufacturing match. Most jewelry brands get bogged down by the traditional jewelry manufacturing methods. You know what we mean - the waiting for a quote for production, the long lead times, the lack of transparency and the overall inaccessibility. As soon as Benh met with our founder, Karissma Yve during her Complimentary Consultation - it clicked!
Gildform able to offer instant metal-market pricing for Year 901's jewelry products and reverse engineer a design that took Benh many hours to make herself in 3D in just 1-day. With Gildform she was able to produce unmatched quality products and manage her production with live tracking that Benh could keep watch on right on her dashboard - while focusing on running her business instead of doing her business. It was essential for the business decision that Benh could produce Year 901 products with on-demand manufacturing that give her the power to select materials, polishing types, plating, ear posts/nuts, quantity-based pricing all-in-one-place! Gildform presented Benh with an array of game-changing solutions as an on-demand jewelry manufacturing company powered by technology. She was also met with an on-demand manufacturing company that is also powered by people that could support.
Unafraid to leverage technology that will help her get her products to market faster, she incorporated an entirely new workflow and gained an entire team to support her efforts of creating products that are an expression of Behn herself.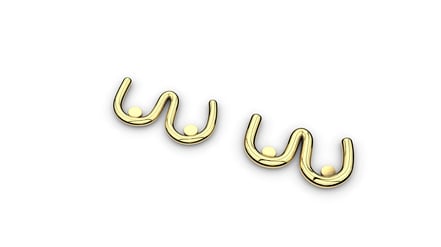 Now that she's found a partner in Gildform, she's now able meet the demand for playful staples like the boob earrings (currently selling like hotcakes), and support her audience as it continues to grow.
And with the patience and strategic mindset she's shown so far, we know it will.
You can learn more about Year 901 and shop the collection at year901.com/ and tap in with Benh and the brand on Instagram at @year901.
If you'd like to be considered for the Best In Gildform Award, go over to our on-demand jewelry manufacturing platform and start producing your jewelry ideas now! If you don't know where to start, we're here to help. Book a complimentary consultation, like Benh did and learn the in's and out's direct