Karissma Yve - CEO/Founder, Gildform
How Hint-Dropping Can Boost Your Jewelry Sales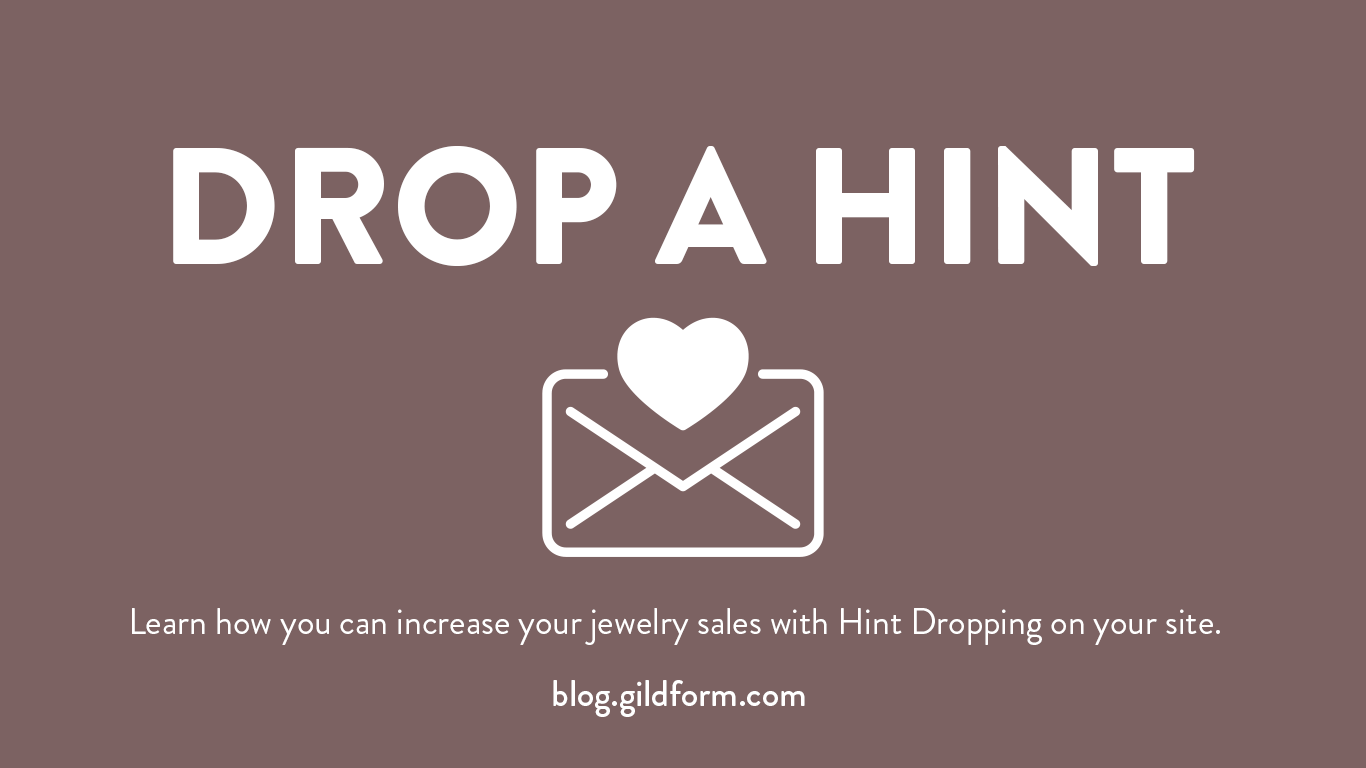 I know what you're thinking - this article is a little late for the holiday sales season; a day after Christmas and all. But in the land of that which glitters and glows (*ahem*, jewelry land of course), the spirit of gifting is yearlong and virtually never-ending. Despite the rise of women and men buying their own jewelry instead of waiting for their most desired hot new statement earring to be gifted, gifting is still an important opportunity for jewelry brands. No matter the time of year. How your customer asks for gifts and receive gifts is changing and you should incorporate this in your eCommerce strategy. Customers are saying goodbye to the subtle hints like signing up their loved one for their favorite designers newsletter and wishing that they catch the round-about hint. They are now saying hello to the not-so-subtle Hint Dropping. From the consumer side, it makes sense and on the brand side its a win-win. Consumers are getting what they want and brands are increasing their sales. It's an elegant strategy, if you ask me and everyone is happy! We believe that you and your jewelry brand should say hello to it as well. Keep reading to find out why.
👋 Saying hello to Hints
It's simple and truly worth the investment. The pricing for apps and installation in your website can range from $15- $50 / month - from where we and hundreds of brands stand, it's totally worth it! Below is a list of why your jewelry brand needs to Say Hello to Hints -
Customers can personalize their message, enter in their love-ones name and email for an elegant E-Card and product link.
Some providers like Drop A Hint for Shopify and BigCommerce, offer responsive interfaces that keep the giftee and gifter engaged.
You'll grow your email list - this is a great way to collect email addresses for your customers. Customers may be less likely to give you their email unless you add value. What's better than giving them the option to drop hints.
You decrease returns buy enabling customers to ask and get exactly what they want with a few simple clicks.
The hinted-gifter no longer needs to guess with a direct product link - sizes included.
You can make more conversions when you offer the hinted a discount-code and recommended products to upsell with automated email follow-ups.
You can collect valuable data about what your customers love in your collection.
Here are some of our faves using hint-dropping with their jewelry brands.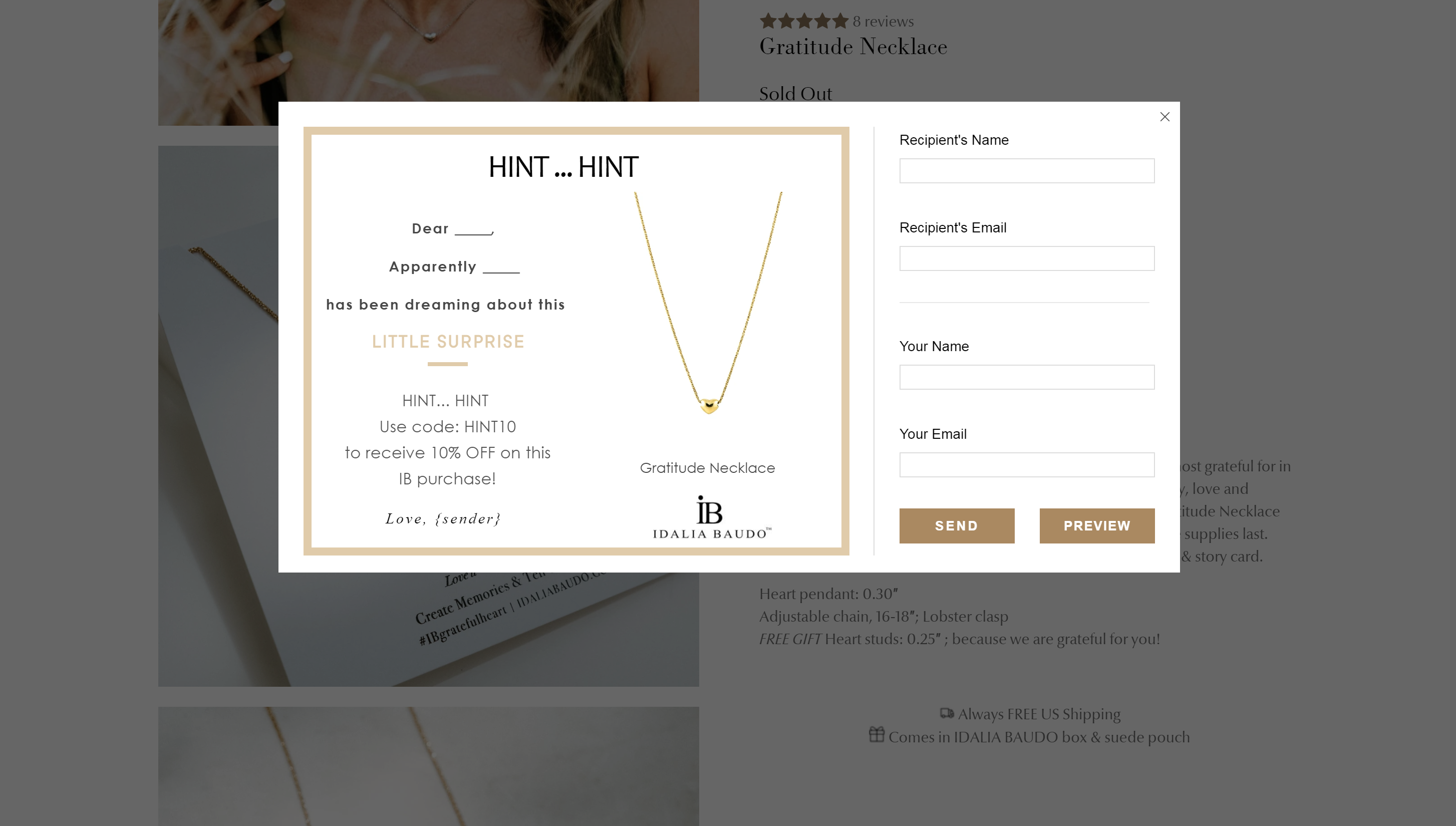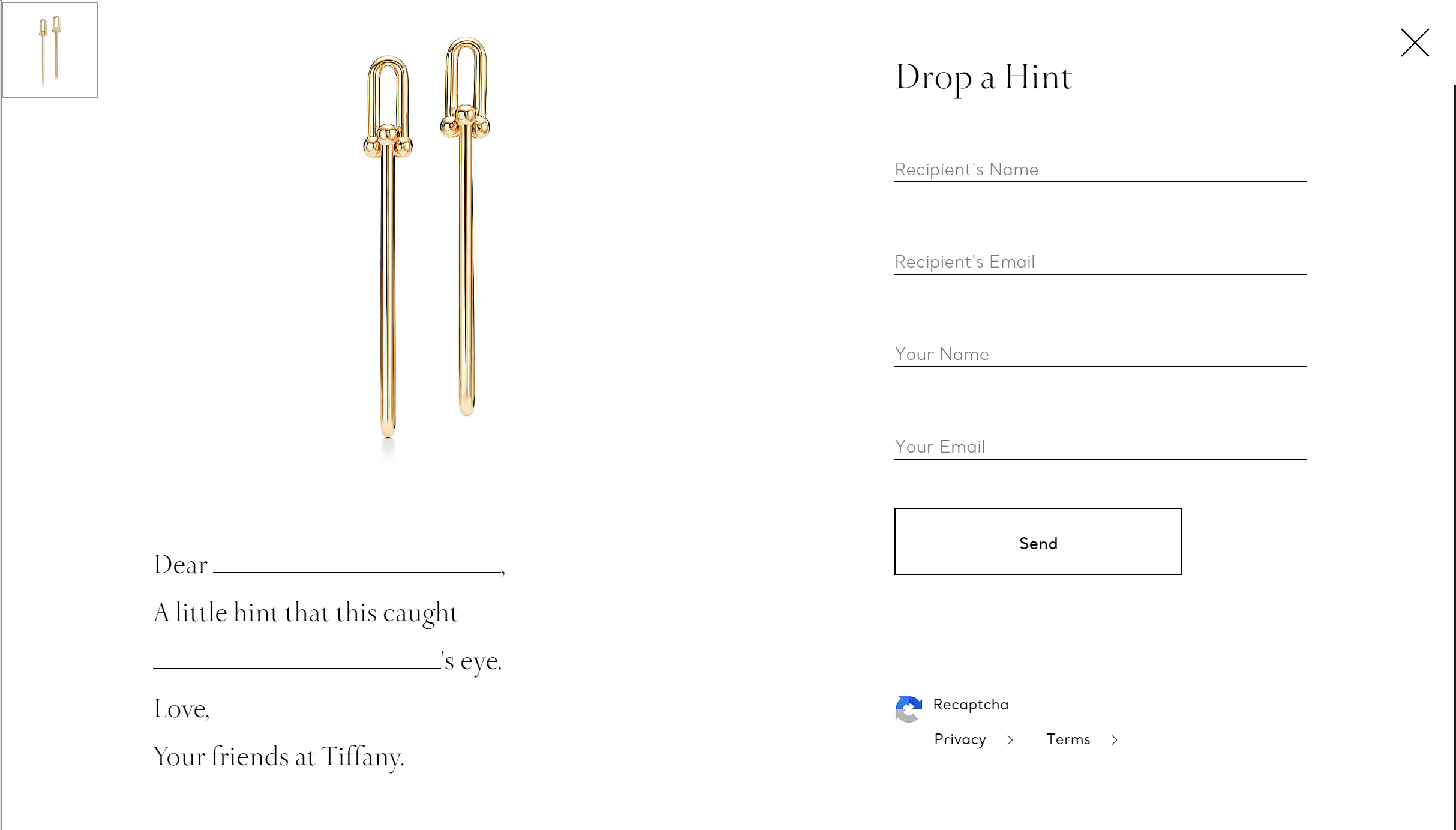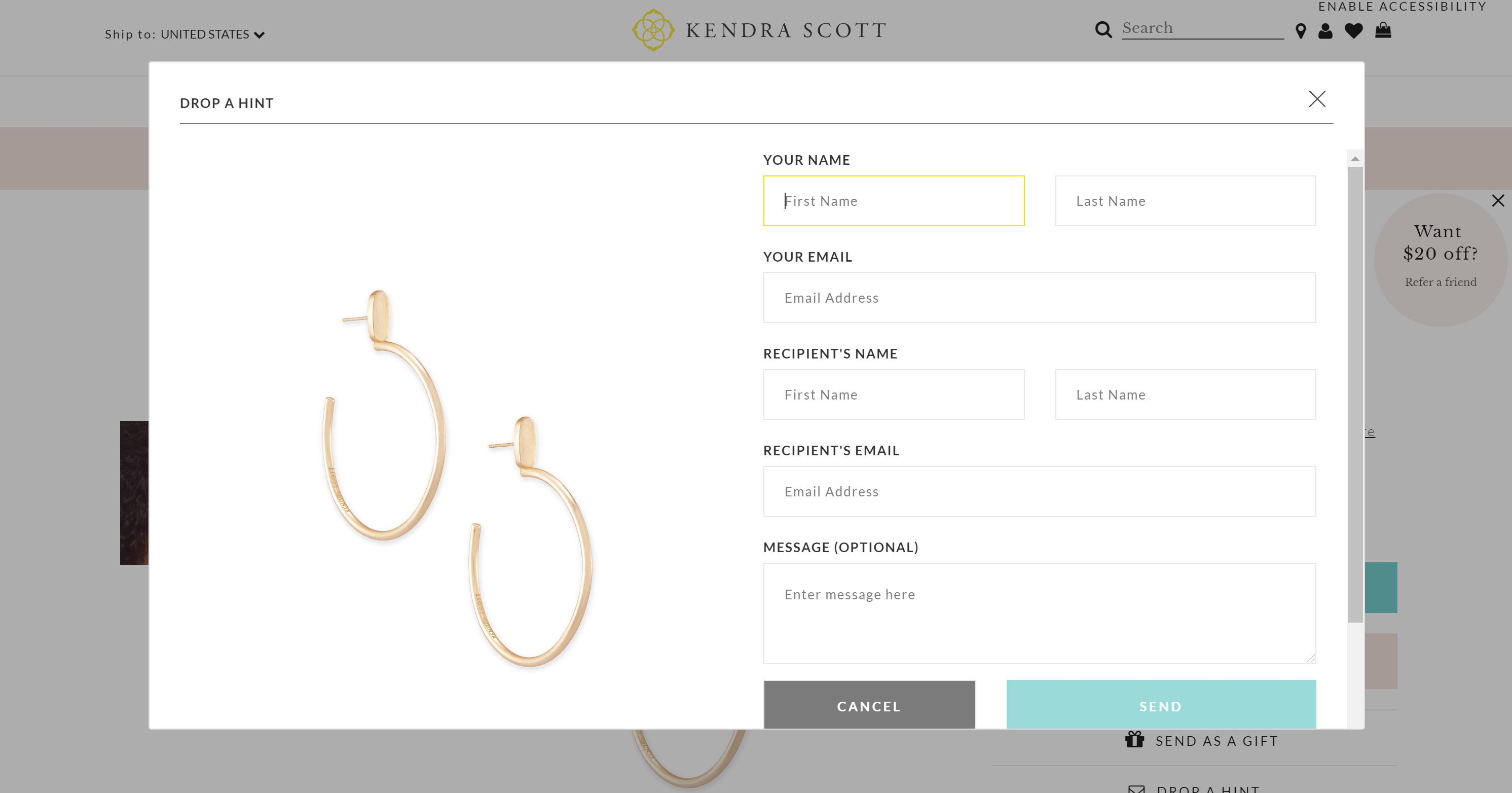 Cat Bird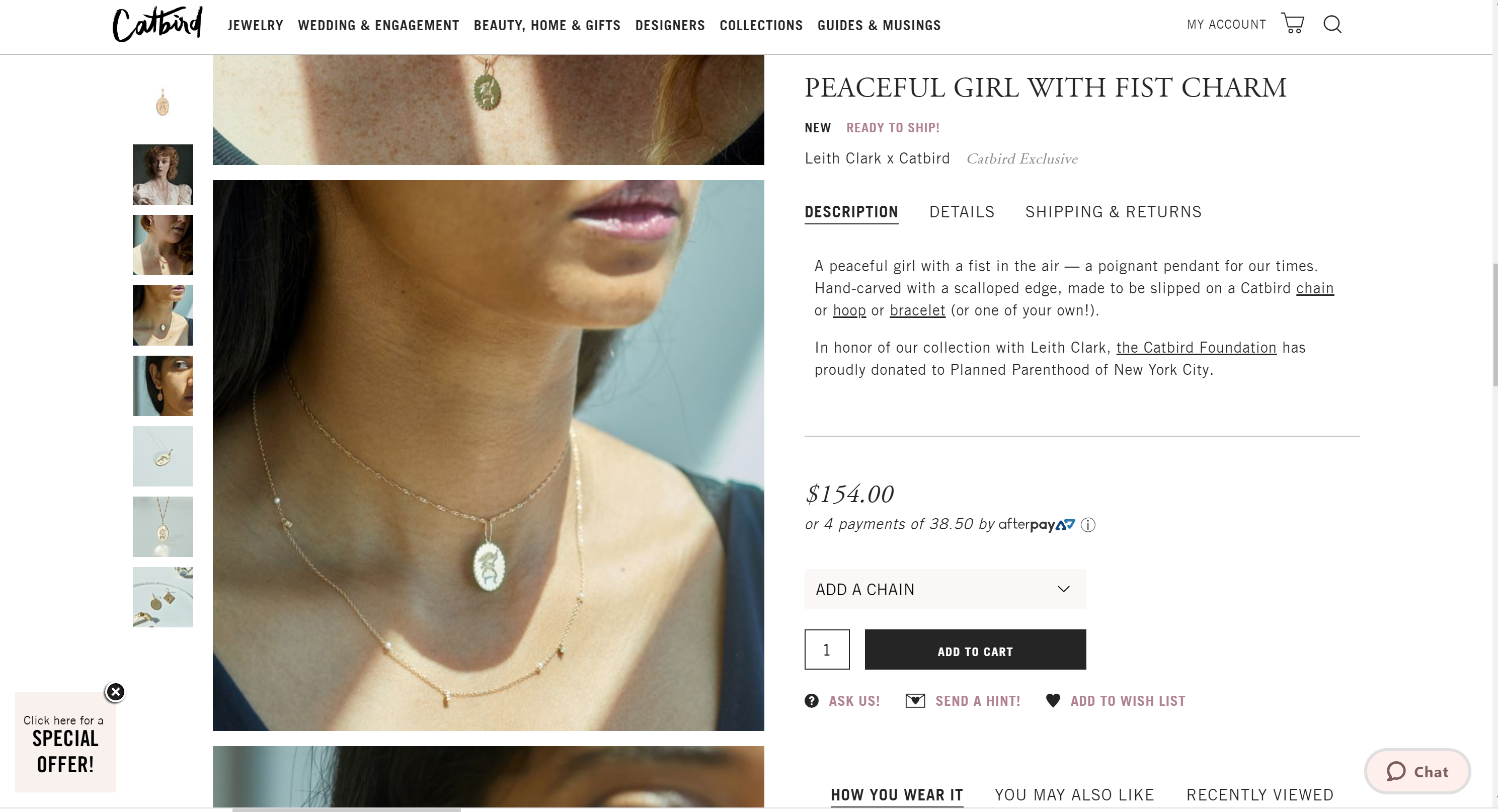 I'd love to see how you've incorporated hint-dropping in your sales strategy. Comment below on how it's help your jewelry brand, if you have some Hint-Dropping App recommendations that your fellow brands can use and if you have any other helpful tips and tricks!
If you've yet to add hint-dropping to your site, comment below with questions, ideas etc,.
We can't wait to hear from you!