How To Create Meaningful Jewelry
Emotions are the feelings that connect us to the moments in our lives that hold special significance. Our greatest accomplishments. The birth of a child. A first kiss. The moment we say, "I Do." The trip of a lifetime. A nostalgic memory. Now this isn't philosophy 101, it's jewelry design and you may be wondering how all this fits together.
Jewelry serves as a conduit between the past and present, a needed inspiration or something significantly important. Enter meaningful jewelry. By going beyond the traditional, evoking the emotional, and incorporating the growing trend of meaningfulness into your design, can help build or grow your jewelry manufacturing or design business.
So how do you create meaningful jewelry?
The first and most obvious way to create meaningful jewelry is through custom jewelry. Knowing that a piece of jewelry was custom designed, is significant in and of itself to the person receiving it. Jewelry that captures a specific date or event, an incorporated family jewel or a symbolic material special to that particular person are all examples of meaningful jewelry design.
But what if you don't or aren't ready to create one-of-a-kind designs? Does that mean your jewelry will be meaningless? Nope! Jewelry can also be meaningful when you, as the maker, inject your own inspiration or story into the materials and designs, which will in turn speak to the customer.
Meaningful Design
The design itself can bring meaningfulness to any jewelry brand, not just custom designed pieces. This could be anything from readymade charms or semi-precious stones representing significant events in people's lives, such as the birth of a child, to a state of being with inspirational quotes and mantras. For example, meaningful jewelry brand, MantraBands designs bracelets inspired by daily affirmations, which can arouse feelings of meaningfulness in the wearer.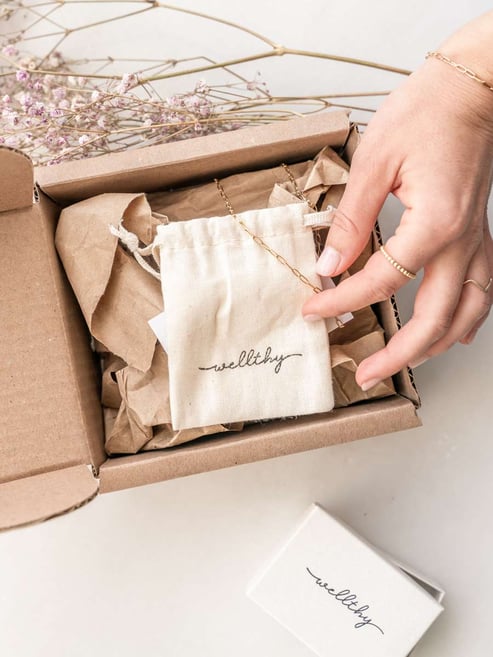 Meaningful Jewelry Materials
The source of the materials used to create jewelry can make a standard design meaningful. For example: eco-conscious jewelry brand, Wellthy pulls heavily from the idea of sustainability; producing its 3D printed and lost-wax cast jewelry from recycled materials and precious metals (ahem - powered by Gildform!), lessening the impact on the environment, which will have significant meaning for others who care about the same thing.
Click here to learn more about Gildform's commitment to sustainability.
Meaningful Jewelry Inspiration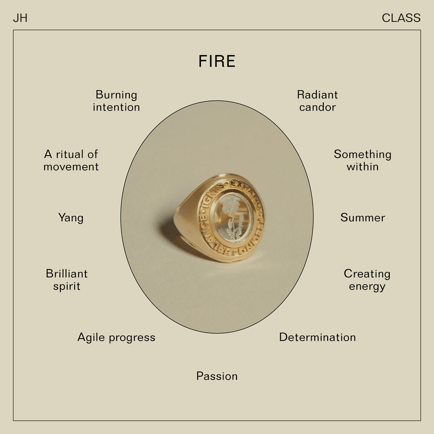 In addition to the design of and the materials used, the unique story behind a piece of jewelry can create meaningfulness in a readymade piece. For example, the Clara collection by J. Hannah Jewelry is a collection of necklaces inspired by one worn by the designer's grandmother, representing her strength and resilience. It is the emotional connection of the designer to a person, place or event in their life. Meaningfulness can come from the personal story behind its creation.
The Importance of Storytelling
Now, none of this makes any difference if your customer doesn't know or understand the inspiration behind a design or collection. Using social media, an Esty ad or adding a few sentences to the product's description online to engage the customer, evoke their emotions and draw them into your story, can be just as powerful as the tangible product itself.
Where Do I Start?
If you're new to jewelry manufacturing or design or would like to inject meaningfulness into your business, but don't know where to start, don't worry. We're here to help guide you on your way. Grab your notebook and your pencil and let's go back to the 5 "W's" and random "H" we all learned in school.
Who – think of the people who are special to you. Is there someone who inspires you or has helped shape who you are? What do they represent?
What – think of the things that are important to you. Perhaps, like Wellthy it is sustainability and the environment. Perhaps it is equality. Maybe the protection of an animal species or an inspirational quote or mantra.
Where – is there a significant place that is meaningful (there's that word again!) to you? A trip you have taken or a place of inspiration.
When – is there a moment(s) in your life that evokes your emotions? Perhaps the birth of your child, the moment you met your special someone or a college graduation.
Why – why do these people, moments, places, and things mean something to you. What is your story behind them all?
How – how can you take all of this and incorporate it into your jewelry. Is it through the materials you use or the design itself?
It doesn't matter how you go about finding your answers. Like meaningfulness, it's a personal journey. For example, Gildform founder, Karissma Yve takes time every morning to journal, creating a "mood board," fleshing out ideas and the meaning and essence of a moment in a stream of consciousness. The key to it all is to think outside of the box – past the ring or the necklace or the bracelet and into the realm of emotional fulfillment.
P.S. We'd love to know the meaning behind your next jewelry collection.