This Blog Post was originally published by Hamaila Qureshi on Hamaila
JEWELRY MANUFACTURING WITH GILDFORM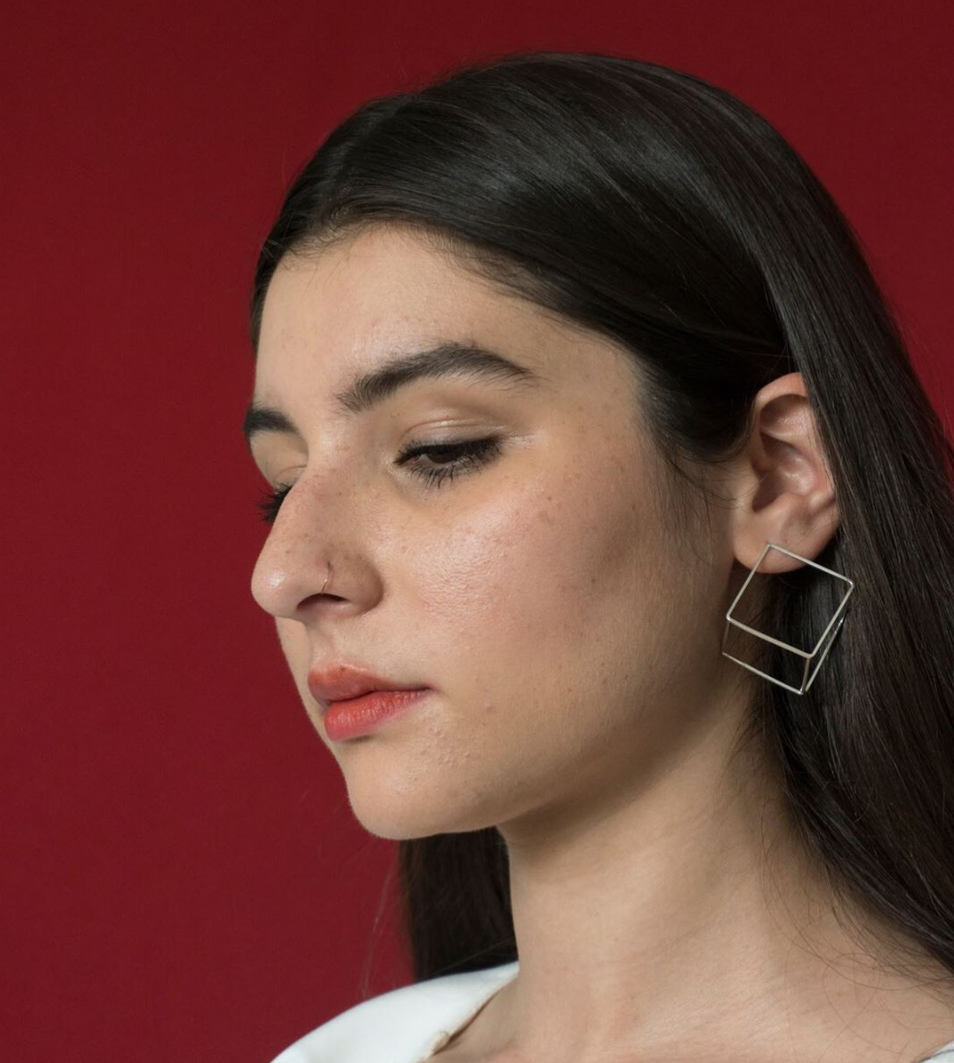 When I started Hamaila, I made everything by hand. Every piece of jewelry that went to a customer was measured, cut, shaped, soldered and polished by my two hands. It worked for a while, but eventually I reached the place where all my time was spent making the same few designs over and over. It wasn't sustainable or creatively fulfilling and I was constantly exhausted; I had no energy to devote to creating new designs or growing my business and I just couldn't meet the demands of my business by myself.
Then Gildform came into my life.
Gildform might be the coolest platform I've encountered in jewelry design yet. It's a design + manufacturing company in Detroit that does it all. You can upload a 3D CAD file of jewelry on their website, pick the metal and finish you want and then they will 3D print a wax model, cast it in the selected metal, and polish it. They keep you updated on the process every step of the way and they have a crew of talented CAD designers who can help you make that initial CAD file.
It blows my mind.
I have the creative control to make whatever I want and, with Gildform on my team, I have access to tools I thought were far beyond my reach. They can help me scale up in a way I didn't think was possible in this stage of my business.
So far, they have been helping me with the standard Nabi earrings in sterling silver. This semester I'm taking a class in Computer Aided Design and Manufacturing for Jewelry and very excited to utilize what I learn there with Gildform. I'm hoping to cast my Shamaila Square Earrings fairly soon as well as all the different variants of the Nabi Earrings. Keep an eye out.
My favourite thing about Gildform (besides their incredible app and the fact that they used refined precious metals) is that it's a brand new US based company that's owned by a black woman entrepreneur. As a woman of color business-owner, I will always support other WOC working towards their dream. People keep asking me why I don't get my jewelry manufactured in China - that's not going to happen. We strengthen our community by investing back in it. That's what both Ladysmiths of ATX and Brown Girls' Food Club were built on and that one of our strongest values here at Hamaila.
This blogpost was meant to announce that Hamaila was awarded 'Best in Design' for Gildform, but it turned into a love letter for Gildform. I'm okay with that. You can check out more about the award on their blog. Send Karissma some love, and if you know any jewelry brands looking to get their work manufactured ethically and sustainably - send them to Gildform.
WRITTEN BY HAMAILA QURESHI
(This Blog post was originally published on Hamaila)