Pop-Ups and Piercing Parties Are the Holiday's Hottest Jewelry Retail Events
EMILI VESILIND, JCK Online December 16, 2019
"It's the most wonderful time of the year." Jewelry brand owners rejoice as millions of shoppers worldwide by last-minute jewelry gifts for their fashionable moms and estranged aunts. This yearly uptick in jewelry sales balance itself out in January, as the reality of Christmas spending sets in and consumers let their budgets recover.
But how do you keep the momentum going? There's gotta be a way to keep the orders flowing and avoid that steep dropoff in sales. Well, there is. Pop-up stores and ear-piercing parties, in other words, jewelry-based events. If you look around, you'll notice they're everywhere this holiday season. Big box stores and boutiques alike are leveraging the excitement trendy temporary stores generate to mobilize their target audience. And with the multiple-ear-piercings movement in full force, it's the perfect time to turn trend-hoppers into jewelry shoppers.
Pop-ups have quickly become key part of the retail sales strategy for brick & mortar brands and web-based businesses alike. With benefits on multiple levels, it's easy to see why. In-person retail events almost always lead to additional sales, and in the age of likes and shares organic social content is always a win. Top it all off, if you're thinking about opening a physical location this is a low-risk way to test it-- D2C jewelry brand AUrate's latest permanent stores began as pop-ups
Piercing parties-jewelry--themed socials that usually take place in a brick-and-mortar store or in a freestanding pop-up--grant party-goers and their friends the chance to get the second or third earlobe hole they've been debating for years. It's the savvy brand-owners response to the rising popularity of ear and body piercings. Take a walk through any place where fashionable people congregate-it'll be tough to find a woman under 30 with less than four earrings.
If you're a web-based brand looking to kick off 2020 with some customer engagement, take some inspiration from one of these holiday pop-ups and piercing events.
Tiffany Men's Shop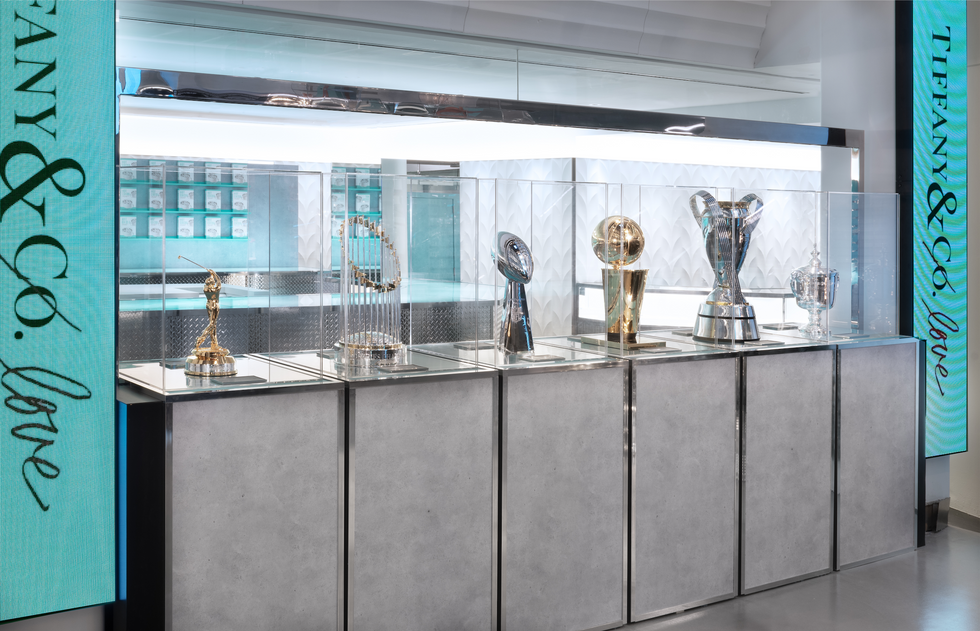 Jewelry, games, home decor, and barware—because who couldn't use more barware—will be up for grabs in this Tiffany's holiday shop on Manhattan's Upper East Side. 6 E. 57th St.
Kendra Scott Piercing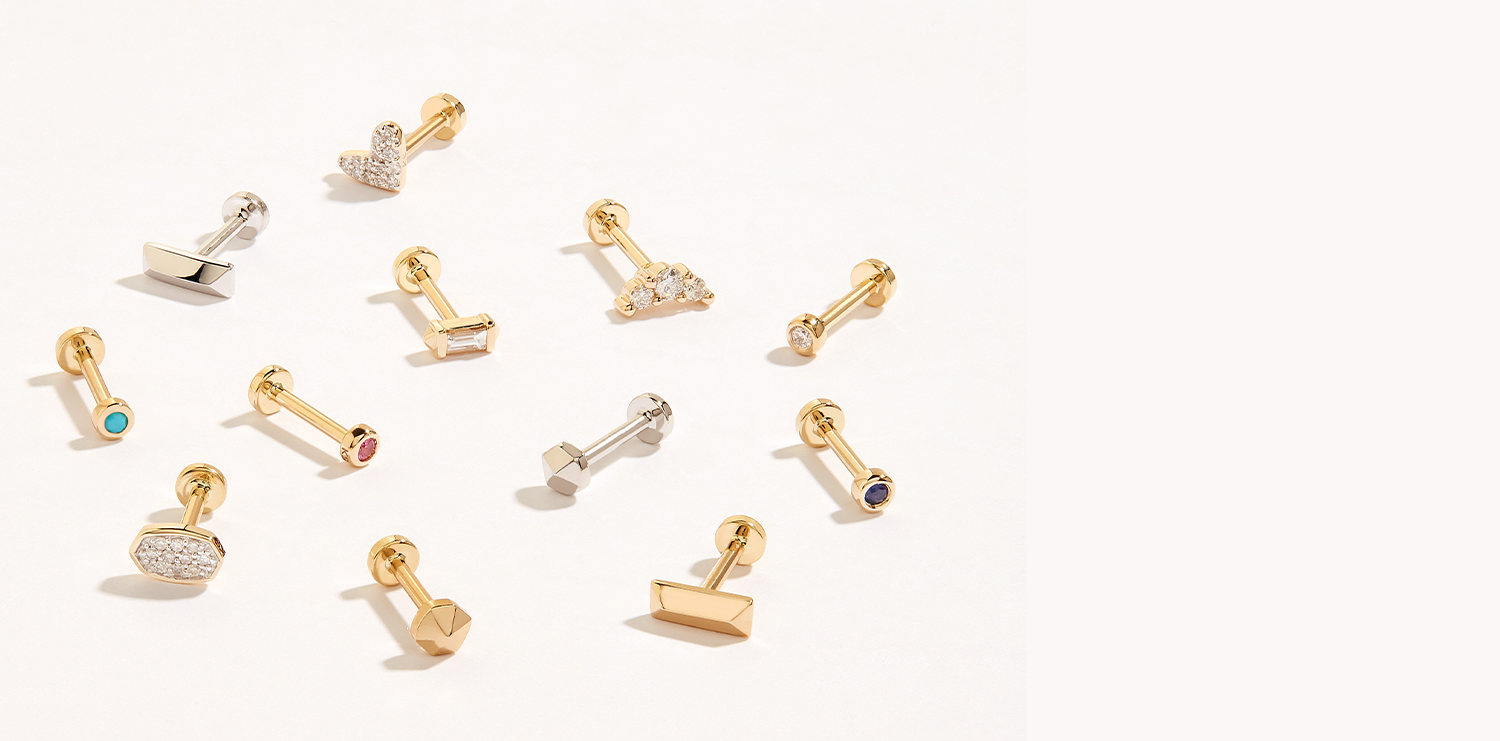 Kendra Scott jewelry stores in Austin and New York City's SoHo neighborhood hosted special piercing days throughout November and December. The brand requested guests call ahead for an appointment. (Psst. This is a great way to collect contact info for future marketing)
Michelle Varian at In Seven Words
Jewelry designer and lifestyle retailer Michelle Varian has curated a collection of lighting, home goods, jewels and gifts for their Washington, D.C., store In Seven Words (located inside Union Market). 1268 4th St. NE
Lord & Taylor Pop-Up
Lord & Taylor is temporarily returning to Manhattan for the holidays. Under its new owner Le Tote, the retailer has opened a 2,400-square-foot pop-up shop in SoHo. Inside is everything you expect to find: jewelry, cashmere, makeup etc. Le Tote told CNBC that the pop-up was designed to help consumers get used to the concept of renting clothes through Le Tote's fashion rental studios. 138 Wooster St., through Dec. 24
Alice + Olivia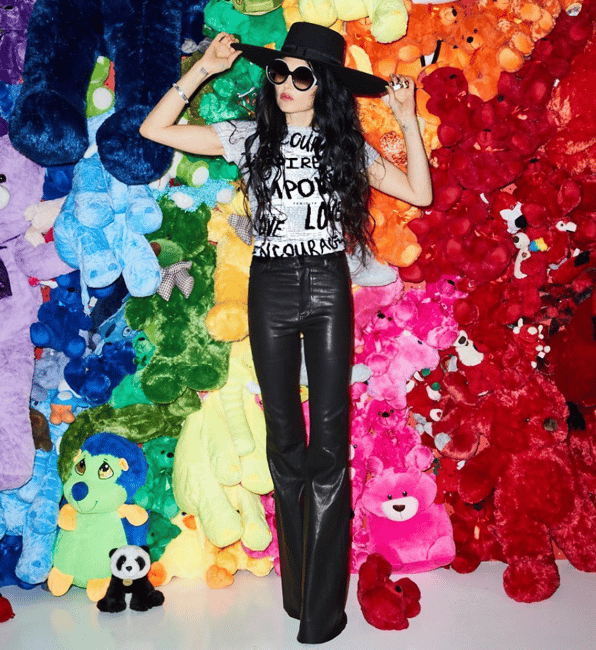 Fashion brand Alice + Olivia offered guests piercings, light bites, and drinks at its Beverly Hills, Calif., stores on Dec. 7. The piercing itself was free, but the guests who were pierced were required to buy the earrings. Talk about an immediate return on their event-planning investment.
Mejuri
Canadian D2C jewelry brand Mejuri opened its first "experiential" pop-up shop, "The Vault", in NYC. It's designed as an interactive maze with Instagrammable activations, according to WWD, and focuses on three of the brand's jewelry collections: Zodiac, Tarot, and Diamonds. All of the proceeds from the pieces featured in the pop-up went to benefit the Lower Eastside Girls Club. 418 W. 13th St., Nov. 23–Dec. 22
Alison Lou
Popular jewelry designer Alison Lou Chemla has opened a pop-up on NYC's Upper East Side to retail her popular Lucite Jelly hoops, enamel stud earrings, and other color-drenched styles. 22 E. 65th St.
The Last Line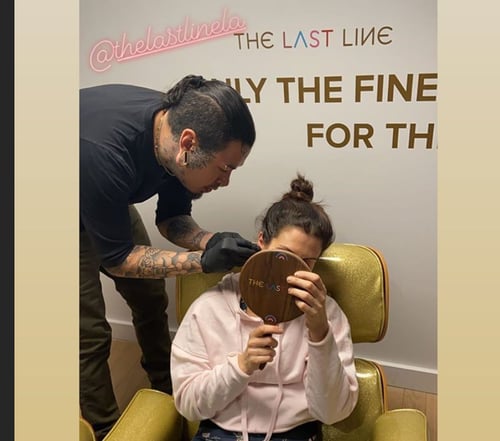 Trendy fine jewelry collection the Last Line has opened its first-ever brick-and-mortar spot—a holiday pop-up in NYC that offers an on-site piercer Wednesday through Sunday. 63 Crosby St., through Feb. 14, 2020
Original Article written by EMILI VESILIND, published December 16, 2019